All Products

Store it away
everyday
In an IFB kitchen, everything can be stored away
behind easy to reach doors and drawers. Our wide
range of accessories allows you quick access to all
ingredients, pots and pans so that your kitchen is not
only great to look at but also a pleasure to work in.
Scroll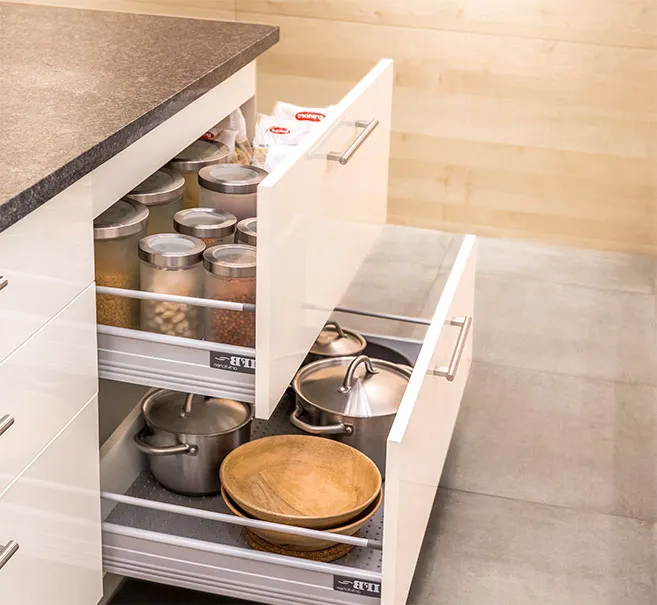 SOFT CLOSE HARDWARE
All IFB Kitchens come
with soft close hardware with
a lifetime functional warranty.
The fully extendable drawers mean
that even the deepest corners of the
drawer now see the light of day.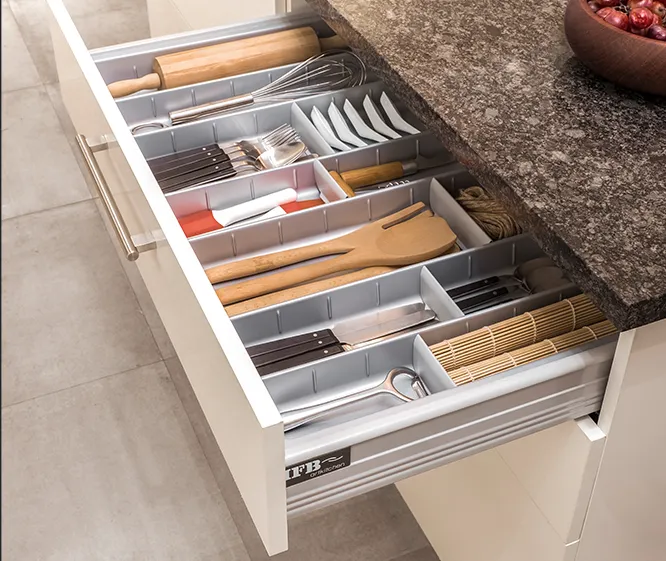 Organis
stor
Organised Storage
An organised kitchen is a happy
kitchen. With our range of
accessories, previously hard to reach
spaces become easily accessible.
Keep your cutlery and kitchen utensils
easy to find and close at hand.

Cutlery Tray - 45/60/90cm
Deep secrets
Hidden behind the shutters, our range of accessories work hard to give you more storage.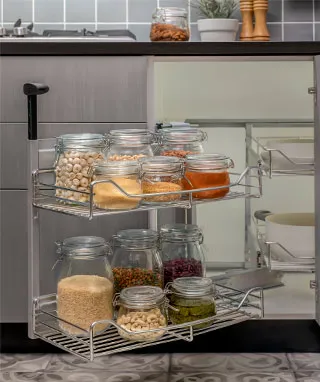 Easy access to every corner of your kitchen.
Double Corner Pullout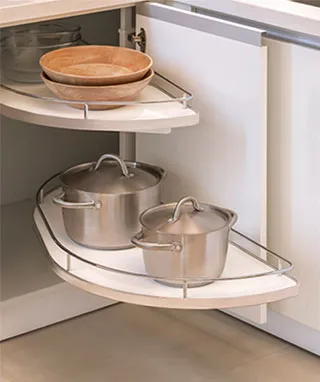 Make use of every nook and cranny with our range of
corner unit accessories.
Magic Corner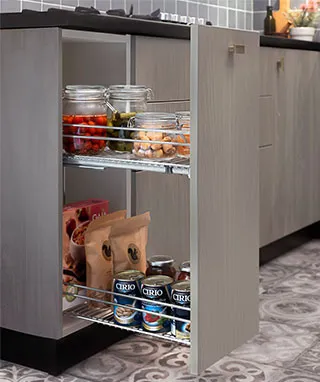 Very little space is all you need to keep everything handy.
Bottle Pullout - 15/20/30cm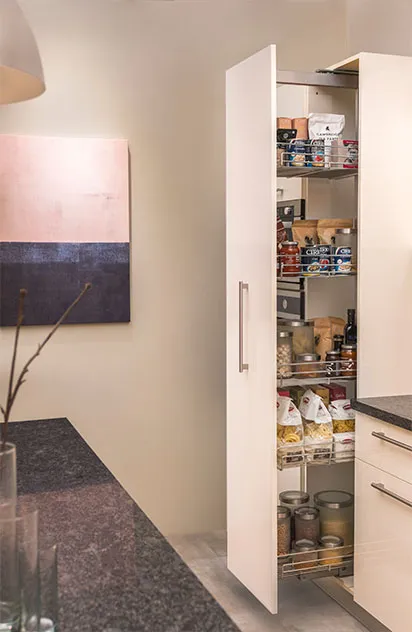 Tall Unit
Pull out
a place
for
everything
The Tall Unit Pull-out is ideal for keeping things in plain sight for
when you need them and hiding them away when you don't.
Tall Unit Pullout - 45cm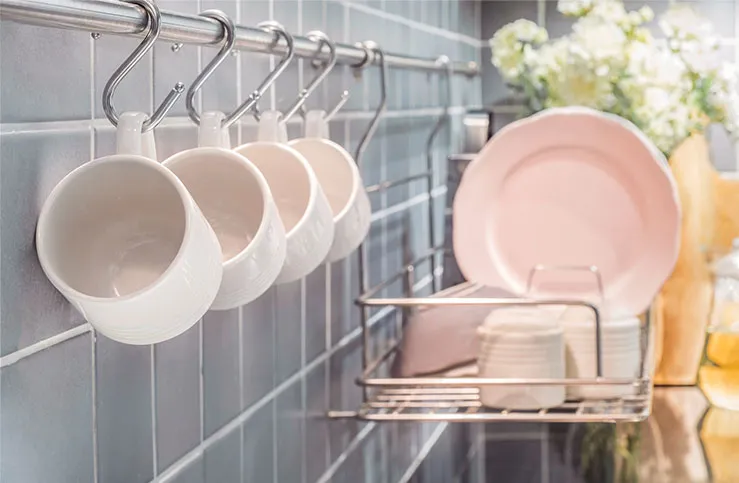 Midway
Organisers
Our midway organisers help you utilise your
kitchen walls while freeing up the countertop
for cooking. They are available in a number of
styles so you can choose the one that best
suits the look of your kitchen.